To talk about famous historical sites in Turkey without referencing the ancient ruins of Ephesuswould be a travel bloggers's downfall. The ancient city boasts of Greek and Roman architecture that is renowned throughout the world.
The theatre seats 25,000 people and the Celsus library was the third largest of the ancient world holding 12,000 scrolls. The latest attraction to be unveiled was the old frescoes from the Roman terraced houses. Ephesus is also notably one of the seven churches of Revelation mentioned in the Bible. This is a place that I could return to time and time again.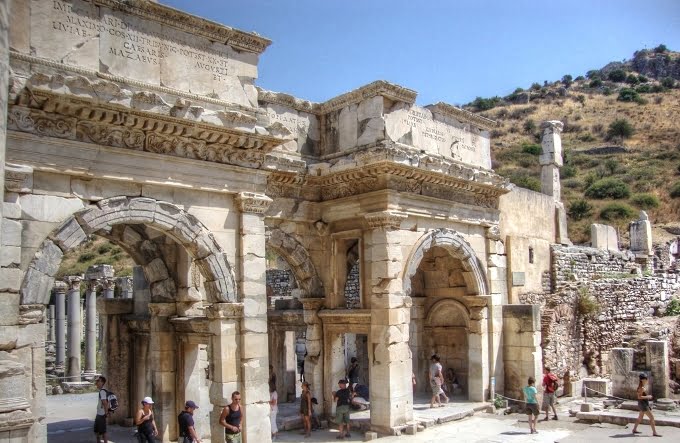 Note to Readers: Listing all historical places in Turkey, that we think are worth a visit, would involve publishing a hardback book of thousands of pages. There are many others that equally deserve admiration including…
The 4th century Sumela monastery in the Black sea region
The Pool of Abraham in the Southeast
The Lycian rock tombs of Dalyan
Question for Readers: Which historical places of Turkey have you seen?